What We Do
AMS have been providing Full-cover GAP Policies with no Market Value or other claim reduction clauses to our customers for over 30 years, we have and are always striving to treat our customers fairly, from the sale and inception of the policy right through to the claims process and settlement.   
We have a variety of GAP products that are ideal to protect your customers assets, whether you are a Dealership, Leasing Company, Insurance broker we can provide the right solutions for your customer's needs.
If you choose to partner with AMS as your GAP supplier, you will benefit from our compliant purpose built GAP registration system, with quotation functions issuing prescribed customer information in line with the regulatory deferred selling period, a myriad of reporting information to monitor sales, branch performance, individuals and many other areas you may require.  We can also integrate via API to your existing systems so as to cut down multiple data entries.
To find out why AMS looks after your customers interests better than those of our competitors, please see below for the AMS policy comparison.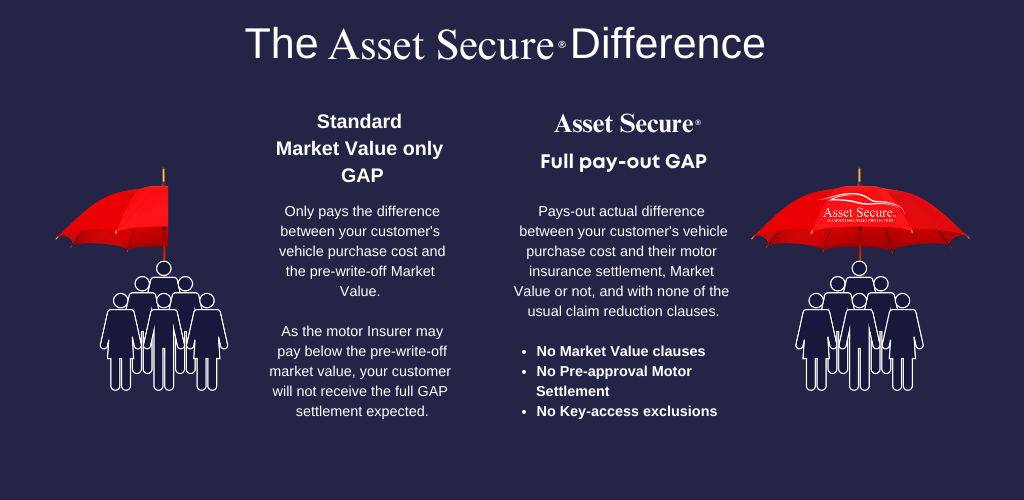 The real-life example below explains the value gap between Asset Secure® polices and those that carry "market-value", "insured-value" and other similar claim reduction clauses.
In this example, the original net purchase price of the car is £20,000.
The motor insurance settlement is £12,000 and the corresponding GAP claim is therefore £8,000, the difference between the two figures.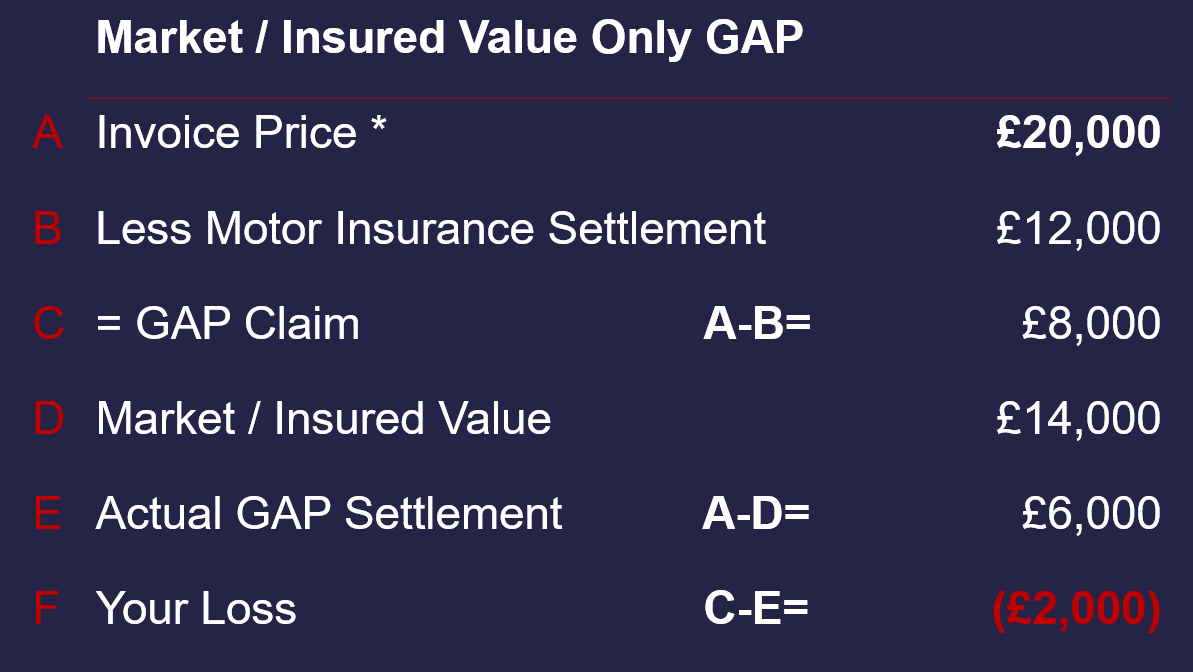 If the outstanding finance is greater than the
invoice your loss could be even more.
The small print checklist
If your current GAP policy includes any of these commonly used claim reduction terms:
Market-value

Insured-value

Pre-accident damage

Pre-approval of motor insurance settlement

Access to keys
Please contact us, and we will be happy to conduct a policy audit and advise you of the true limitations of your current GAP policy.
However, the many policies that contain "Market-Value" clauses reduce the amount paid to the customer by instead of paying the £8,000, they pay the lower difference between the higher "Market-Value" of the vehicle as determined by Glass's Guide Retail and the original purchase price. In this example, the "Market-Value" for this vehicle is £14,000 and it is this that these policies base their claim, paying the lower GAP settlement of £6,000 leaving the customer with a £2,000 shortfall.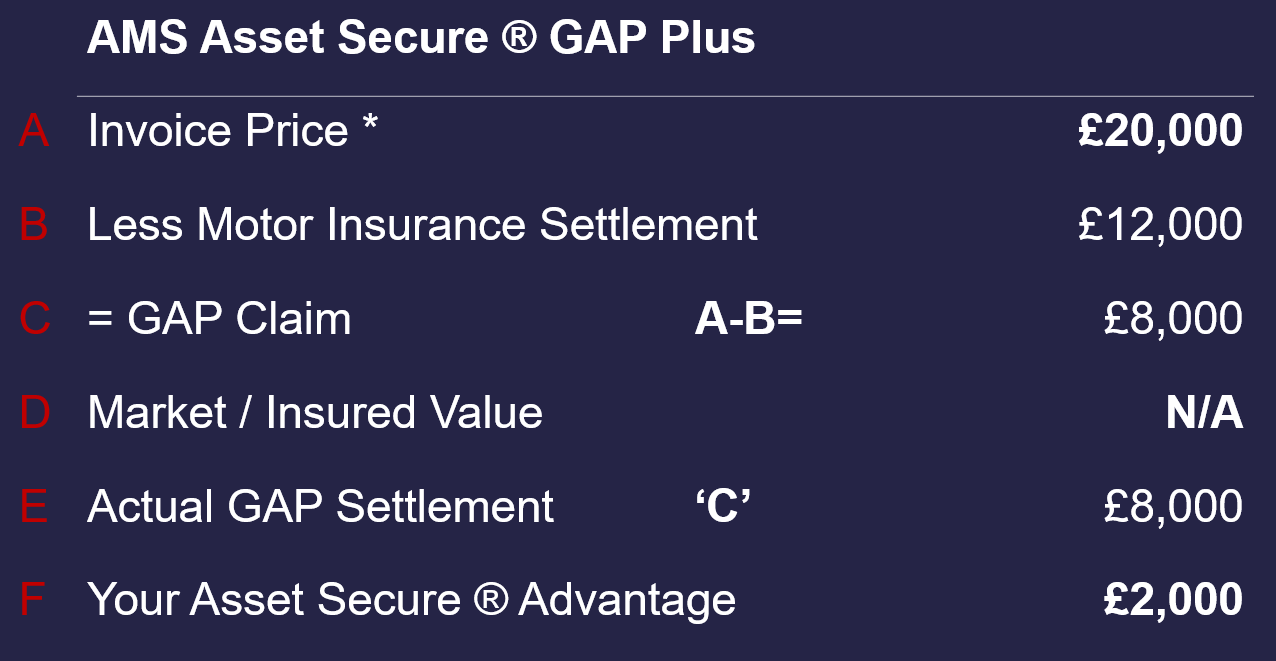 Or. Asset Secure® will pay any greater
outstanding finance.